New blazing horns!
22nd of August 2013
Give it up for our two new members in the blazin horn section!
Proudly presenting, on bass trombone, Bart van Gorp (NL)
And on second trombone, Ioannis Marinos (GRC)!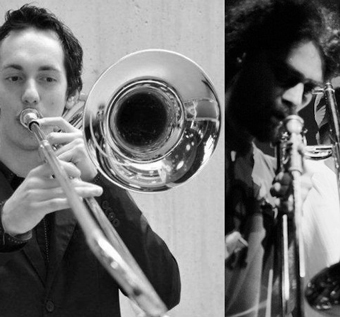 Bart & Ioannis
Having already played with us on Fusion Festival, we know they'll do a splendid job in blasting our songs, and they have also proven the stamina needed as well ;-)
Glad to have you on board, let's kick it!