live @ Rising High // TU, Delft
19th of May 2012
So ask yourselves:
What do ultimate frisbee and modern blasting samba have in common?
Rising High 2012!
Buyakano has been enlisted to give a smashing show for the party of this year's Rising High international ultimate frisbee tournament.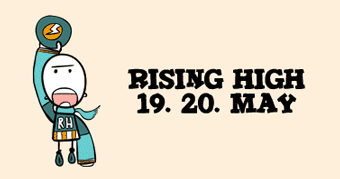 Do you happen to play ultimate frisbee for fun? Gather some friends, enlist for the tournament, and get ready for a nasty live band in the evening! Be there or be ☐...
Repeat after me:
Rising High // TU, Delft
May 19th
21:30